Global leadership & Empowerment event / celebrating women & media
Our Global Leadership and Empowerment - Media Event, is the start of an exciting new year for "WOM" Tv Network with "Womenz Straight Talk" productions, where we kick off our season (2) two premiere for 2020" episodes. Featuring elegant cuisine, live entertainment and couture fashion showcase. Included is a dynamic line up of guest speakers who take the stage to present on a verity of "Womenz Straight Talk" topics that are sure to excite, enlighten and inspire you to win, while celebrating amazing women in leadership.
Giving Voice To Women - Global Leadership and Empowerment - Live Premiere Productions - Event @ The Luxurious Lucien's Manor, La Grande Ball Room.
Location: 81 W. White Horse Pike, Berlin, NJ 08009
NOVEMBER 24th, 2019 / 2pm - 6pm EST
Cassandra Tindal - Executive Producer
Cassandra Tindal Is a native New Yorker who relocated to New Jersey in 2000. She realized her passion for writing, producing and directing in 2015, and is the creative visionary for Womenz Straight Talk Tv show along with Womenz Straight Talk Magazine, giving women from all walks of life a voice in media.
Through multi-media platforms women can now express their opinions, views and ideas to enlighten, empower and inspire leadership.
Women Straight Talk, is keeping it real when it comes to much needed conversations about the things that we desire to learn about ourselves, people and the world we live in today.
D'Ambra Media's President, Gerald D'Ambra is News Reporter, Journalist, Anchor and Producer of NJ on Air and "Womenz Straight Talk" Show.
Della Crews - Event Moderator
News12 New Jersey, News Anchor, Journalist, Reporter and Producer.
Della Crews is an Anchor at News 12 New Jersey. She joined the team in August of 2000 and loves the loyalty that New Jerseyans express for News 12 New Jersey.
She produces and hosts "Spotlight New Jersey"--a half hour weekend talk program--which showcases New Jerseyans of all ages and talents-- who are giving back and paying it forward in their communities.
Crews paid her journalism dues in radio and television in Virginia, Connecticut, Massachusetts, Florida, Pennsylvania, and West Virginia before moving to New Jersey.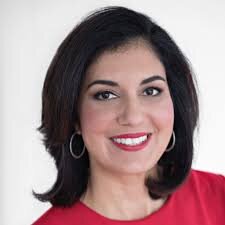 As Director of Communications, Society Talk Host and Media Relations at The American Cancer Society, Desiree Berenguer-Carton is the recipient of The Womenz Straight Talk, Media Award.
Her leadership in the communities, and media as a reporter, news anchor and journalist for over 20 yrs., also lends credit to her message in; Making Strides Against Breast Cancer, and the American Cancer Society.
As CEO of her own special events company Ms. Cain has directed, and produced events for BET Clairol, L'Oreal, Razac, and Revlon. She is also Fur Specialist at Zinman Furs.
When she is not draping the perfect fur on the one and only Ms. Patti Labelle, she can be seen as the new co-host with Philadelphia's Ms. Trudy Haynes on the TV show " I'm Just Saying".
Quason and Andrea Hoagland
Dynamic Duo - Artist, "God's Grace Right Now", Newest Album, CD Project. "Chosen Generation". Live Performance / Entertainment, Producers with Studio Flow Recordings.
Couture fashion designers showcase their latest collection and extraordinary talent during this exciting and entertaining segment that literally takes center stage, as beautiful models strut their stuff on the catwalk - runway style.